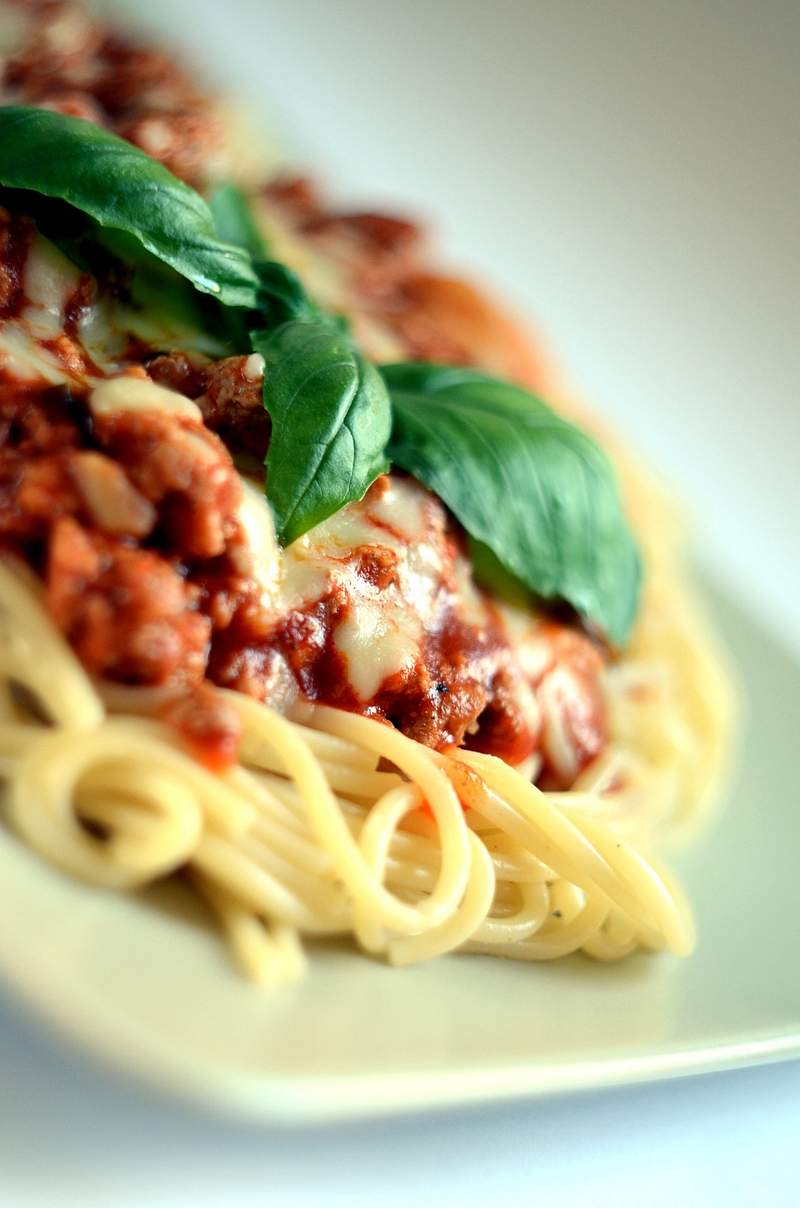 This quick and easy pasta recipe is made with a homemade tomato sauce and can be on the table in under 30 minutes. Top with grated Parmesan cheese for an extra delicious touch.
Ingredients:
8 ounces pasta (such as spaghetti or linguine)
1 tablespoon olive oil
1 small onion, diced
2 cloves garlic, minced
1 (14.5-ounce) can diced tomatoes
1 teaspoon salt
1 teaspoon sugar
Grated Parmesan cheese, for serving
Instructions:
Cook the pasta according to package instructions. Drain and set aside.
In a separate pan, heat the olive oil over medium heat. Add the onion and garlic and sauté until the onion is translucent, about 5 minutes.
Add the canned diced tomatoes, salt, and sugar to the pan. Bring to a boil, then reduce the heat to low and simmer for 10 minutes.
Toss the cooked pasta with the tomato sauce. Serve topped with grated Parmesan cheese. This recipe makes 2 servings.